Marketing and communication tips and trends from the experts.
12 Trends Shaping the B2B Marketing Landscape in 2017 (Pt. 1)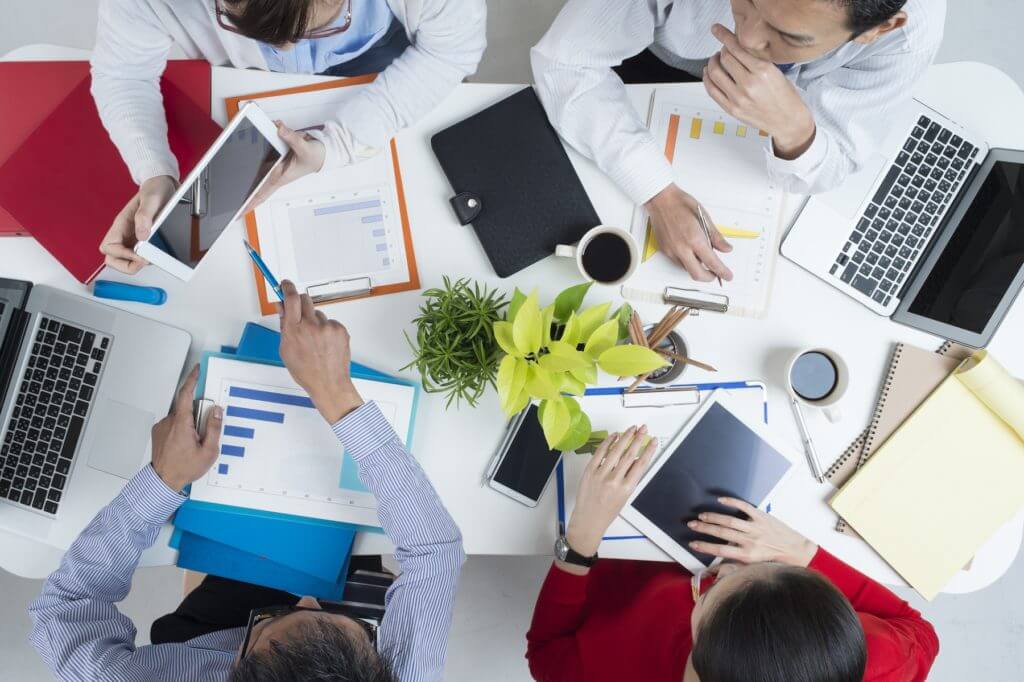 There's no shortage of trends vying for the attention of marketers in 2017, but on the surface, it's not always easy to separate the flashes in the pan versus the trends that have true staying power. In this first post of a three-part series, we're taking a closer look at the marketing tactics that B2B marketers should pay particularly close attention to this year.
1. A Customer-Centric Approach
Have you ever encountered a website, ad, brochure or other marketing piece that sounds as if the organization is speaking to itself, rather than speaking to you, the customer. At Meta4, we commonly refer to this as "we-we language," which appears to be written by "we" and for "we." This is an unfortunate result of a company that is not customer-centric.
However, in today's marketing ecosystem, B2B customers are heavily influenced by their consumer experiences, where they can get nearly any product or service they want with the click of a mouse. This sets the stage for high expectations in their corporate customer experience (CX) and buying decisions. By 2020, Walker Information predicts that CX will overtake product and price as the key differentiator for a brand. So, if you're not already providing a good CX that is on par with buying from Apple or Amazon, it's most certainly costing you business.
Additionally, a recent report from Forrester indicates that only 23% of B2B marketers are delivering a customer-centric approach in their marketing efforts. We anticipate that the remaining 77% will utilize 2017 to make major strides in not only developing a strategy, but building their brands along with a marketing infrastructure that will be focused firmly on putting the customer first.
2. Content Marketing
At its core, content marketing has been a mainstay for several years, but the rise of more sophisticated models and the technology that drives them, has focused a stronger light on the importance of maturing and evolving existing content marketing programs past the point of simply publishing a lot of content on your website and social channels. Research from the Content Marketing Institute and MarketingProfs has found that 89% of B2B marketers are using content marketing and 70% plan to create even more content than they did last year. But, only 22% of B2B marketers engaged in the practice indicate that their companies are either very or extremely effective in their efforts.
Already in 2017, we're seeing many organizations who are focused on making significant leaps forward in their content marketing programs, by shaping them to be much more strategic, sustainable, measurable and effective. Since this particular segment is moving quickly, here are a few key elements we're watching closely:
Focusing on high-quality, audience-specific content; rather than a high volume of content that is less specific
Diversifying the types of content produced to include more video, interactive content, podcasts and more
Integrating technology to facilitate and support the efficiency and effectiveness programs
Relying on paid amplification (e.g. LinkedIn Sponsored Content, Twitter ads, etc.) to boost distribution and reach
Demonstrating the true ROI of content marketing programs
3. Influencer Marketing
According to Forbes, we're in the midst of an influencer marketing gold rush, but are you cashing in? If not, you should be. What makes influencer marketing so powerful is that it gives brands the opportunity to build buzz through personalities – often found on social media and industry-specific blogs – whom customers admire and already follow.
Through careful research and targeting, you can build a network of thought leaders in your industry with the goal of engaging with them so that they speak positively – through social media messages, blog posts and more – about your product or service to their fans and followers. Because people tend to trust recommendations from those they admire, the result of your efforts should yield brand awareness, credibility, preference and trust.
4. Executive Branding
With an increased number of corporate decision makers using their consumer buying experiences to guide their business purchases, who they are buying from and why is now just as important as what they are buying. As a result, executive branding – when executives use social media to showcase their personal brand and professional acumen as a way to engage, attract and retain ideal customers – is no longer a nicety, it's a necessity.
According to executive branding specialist, Grant Wickes, "Senior executives must create and develop their personal brand. Buyers want to know the 'why' and trust the leaders behind the companies they do business with. Some companies have adapted to this evolution, but many have not. And executives are most guilty of not embracing this new paradigm. Some feel there is no need, but 2017 will mark a watershed year for executive branding."
5. Employer Branding & Recruitment Marketing
Many B2B organizations – particularly professional service firms – struggle with finding, attracting and retaining top talent. In fact, 73% of CEOs are concerned about the availability of key skills, according to PWC's 19th Annual Global CEO Survey. Unfortunately, this isn't a new issue and HR professionals have been developing and deploying employer branding, employee engagement and talent acquisition strategies for many years.
However, as the as the economy improves and the war on talent intensifies, these initiatives are becoming an even bigger priority and firms are turning to their marketing agencies for help. We're always excited to work on these collaborations between HR and marketing to bring more sophisticated marketing strategies to the recruitment of key talent, and to refine the employer brand at every stage of the candidate journey.
Stay tuned for our next two posts that will evaluate trends in the areas of digital and web marketing. And, if you're wondering which marketing trends your B2B business should pursue this year, or if you're just looking for a new perspective to guide your existing program, take advantage of our free marketing consultation.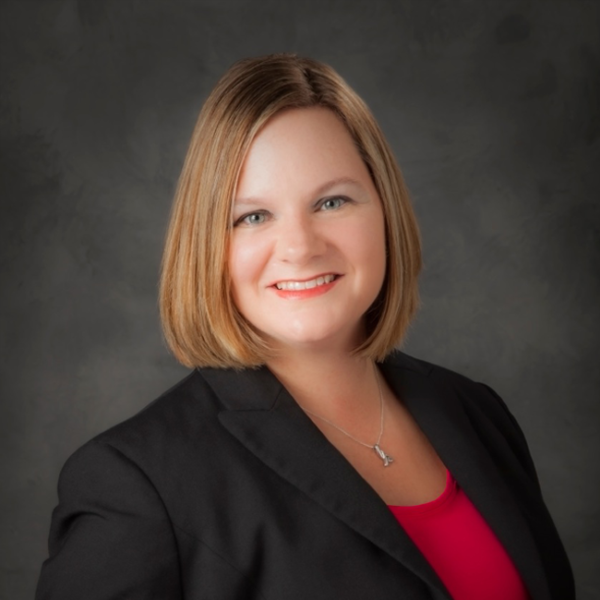 Kate serves as the day-to-day contact for clients, guiding projects in branding, marketing, public relations, social media and content marketing to meet and exceed client expectations.
She has more than 15 years of experience, holding various roles in agency environments, including owning her own agency for five years. Kate firmly believes in providing her clients with the highest quality of work while paying attention to even the smallest details.
She has a Bachelor of Arts degree in Public Relations/Marketing.
Outside of work, Kate enjoys spending time with her young family and friends, gardening, cooking, boating, race walking and reading.